Dinosaur Chase Game: Who Are You Mr Dinosaur?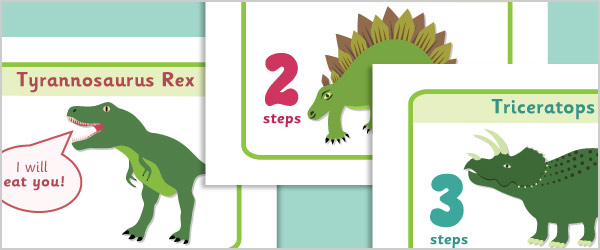 About This Primary Resource
This is a game similar to What's the Time Mr Wolf? One player is the dinosaur and stands one end of the playground and has a bag with the 4 laminated dinosaur cards inside. On the opposite side of the playground the other children stand in a line facing the dinosaur and ask:
'Who are you Mr/Mrs/Child's Name Dinosaur?'

The dinosaur takes a card from the bag, holds it up and shouts out the name of the dinosaur and how many steps they may take. If the dinosaur is a Tyrannosaurus Rex then he has to chase them. The first person caught becomes the new dinosaur.
Resource Download Options