Development Matters Statements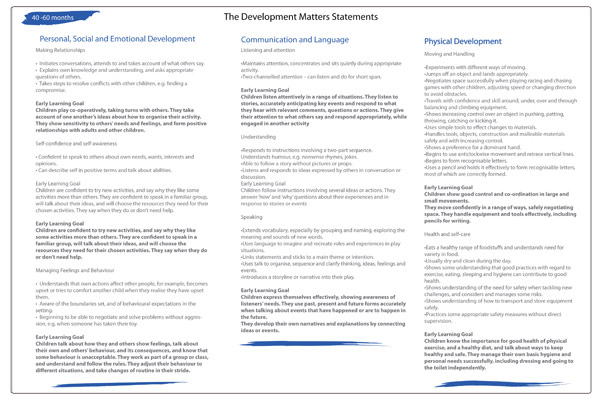 About This Primary Resource
A comprehensive document containing the key Development Matters statements for both the prime and specific areas of learning for all age groups (0-11 months, 8-20 months, 16-26 months, 22-36 months, 30-50 months and 40-60 months).

The information contained in this resource has been taken directly from The British Association for Early Childhood Education and no alterations have been made, it has simple been condensed into one document.

It's a really useful document to quickly look up what a child should be learning in each stage of their development.
Resource Download Options