Halloween teaching resources & decorations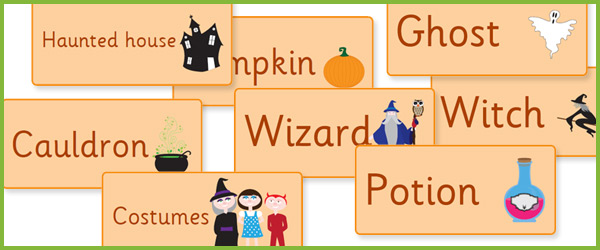 Halloween is just around the corner so I thought I'd draw everyone's attention to our collection of Halloween themed resources located in the celebrations and festivals section of the site. They were designed by our new illustrator Kristina Heinesen. I think she's done a wonderful job but please judge for yourselves. Here's a quick overview of what's available….
Editable Halloween Word Cards / Labels
If you are celebrating Halloween you might also like these recipe suggestions from one of our sponsors Sainsbury's: Halloween party food.