Our main focus is to help you create learning environments that educate, engage and inspire. We appreciate that as teachers and / or parents your time is precious and it can be difficult to find high quality teaching resources. So in conjunction with experienced teachers and early years professionals we have spent thousands of hours creating material to make your life that bit easier and to enable you to focus more of your time and energy on inspiring a lifelong journey of learning.
The ELHQ Story
To begin at the beginning…
My name is Peter Samuel and I created Early Learning HQ at the start of 2010 in Swansea, South Wales. I had recently finished a Masters degree in Law at University College London. During my studies I had worked part time as a teaching assistant in an early years centre. It was whilst in this hugely rewarding role that I was inspired to create ELHQ.
Further, inspiration and guidance came from my mother Katherine who has worked in the early years for over 30 years – as both a teacher, Early Years Professional and a nursery owner. She is currently a children's center teacher and daycare manager at an early years centre in Hertfordshire – considered outstanding by OFSTED since opening in 2004. She has acted as an advisor from day one and has been a huge part of the success of the site. We also work with many other experienced teachers and early years professionals to ensure that our resources conform to the highest educational standards.
Building the site
The website was initially built on a shoestring budget and the content created in my spare time – working late in to the night most evenings and weekends. I knew very little about running a business or about the many skills needed to run a successful website….from web development and online marketing to bookkeeping and managing employees.
Creating the site has been a real labour of love and a major learning curve. Luckily, we managed to build a very big community of wonderful supporters early on in who have given us a great deal of encouragement as well as lots of ideas for resources.
Taking it to the next level
We started by focusing mainly on literacy, numeracy and role-play resources. Several years and thousands of man hours later our collection has grown enormously. We have thousands of resources covering all aspects of the curriculum as well as many popular early years themes including Dinosaurs, Pirates, Under the Sea, Superheroes and much, much more. We also have a big collection of phonics, SEN and PSED resources as well as classroom display accessories and documents to help with planning, observations and assessments. You can see some of our most popular resources running down the sidebar of the site.
We're really proud of the quality of our work and what we've achieved so far. The website has grown enormously over the last few years both in terms of content and personnel. It now generates tens of thousands of visitors a week and our resources are downloaded and used extensively in homes, schools and communities worldwide.
What we believe
As a team we're big fans of play-based learning, the Reggio Emilia educational philosophy and the work of Loris Malaguzzi. We are very mindful of this philosophy when creating content. Our resources are designed to support child led learning by enabling you to build themes quickly – responding to children's interests.
At the heart of what we do is the ELHQ community – the people who download and use our resources. Interacting with this community is very important to us so please get in touch to say hi and to let us know if there's anything we can help you with.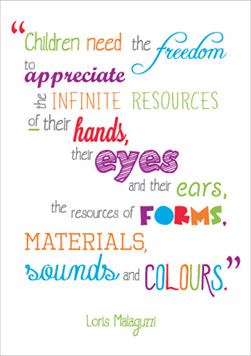 About ELHQ Premium
We offer a great deal of our work completely free of charge and with no signup necessary – just scroll down to the 'Download Options' on the resource page and click the text link. However, you'll be able to gain access to thousands more high quality resources as an ELHQ Premium member (including all of the new updates). You will also be able to remove all adverts from the site and you will get priority when it comes to requesting bespoke resources.
Memberships are great value for money – just £12 for a 6 month membership or £18 for a whole year. By joining ELHQ Premium you are helping to support the creation of thousands of more high quality resources.