Handa's Surprise Number Song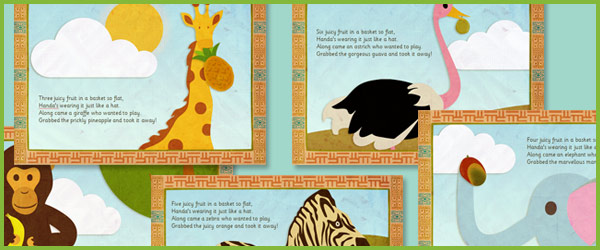 About This Primary Resource
Original Handa's Surprise number song, ideal to sing at home with your child or in early years settings to reinforce the teaching of the story and promote numeracy skills.
Please note this resource is unofficial and has been designed using original ELHQ artwork. It has not been endorsed by the author or publisher and is meant purely as a supplement to the story. Handa's Surprise is a wonderful children's story written by Eileen Brown. If you do not yet have a copy we strongly recommend that you
order one
! The download is a zipped file which includes a PDF with illustrations for each verse and another PDF with the whole song set out on one page.
Resource Download Options