Daily Visual Timetable Poster & Weather Report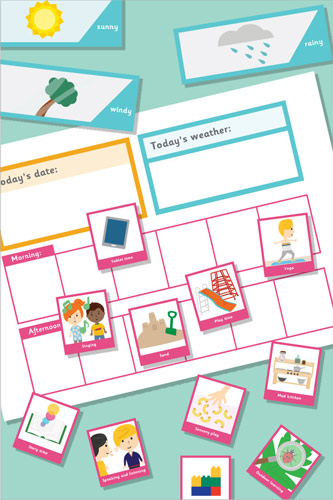 About This Primary Resource
This download contains a comprehensive collection of visual timetable cards (96 in total) and an A4 poster with space to pick out the relevant ones to show children which activities they will be undertaking throughout the day. The poster also includes a space to write the date and to choose a weather picture card to depict the day's weather conditions.
You may also be interested in the larger version of our
visual timetable with editable text
.
Resource Download Options