The Big Light Project (Part 2)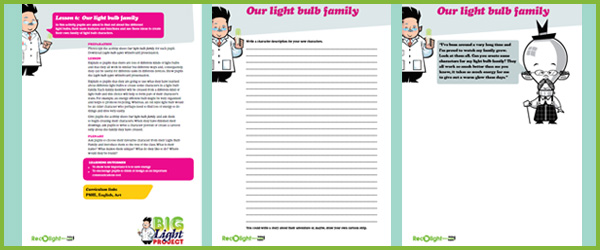 About This Primary Resource
The final part of The Big Light Project designed by Recolight and tailored to fit with the UK curriculum. This download includes lessons 6 - 10.

Lesson 6 - Pupils are asked to find out about the different light bulbs, their main features and functions.

Lesson 7 - Celebrate the importance of light by designing a light feature.

Lesson 8 - Pupils consider the importance of recycling and how saving the planet starts at home.

Lesson 9 - Pupils are asked to write a poetic tribute to the light bulb.

Lesson 10 - Pupils discover how a light bulb works by trying to make their own bulb from simple materials.

Download by clicking the link underneath 'Download options' below.
Resource Download Options