Summer Treasure Hunt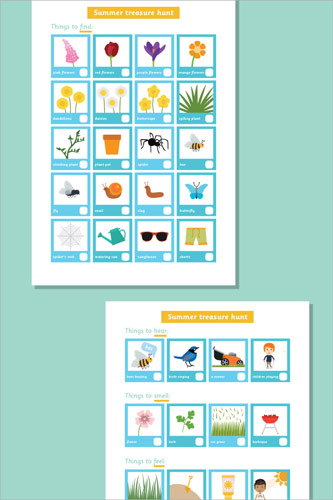 About This Primary Resource
A two page summer themed treasure hunt activity featuring a list of things to find, touch, smell and hear. It's designed to get children outside exploring the natural world, using all of their senses. Because of the diverse nature of the things included on the list it is perhaps best used on a trip to a park. However, you could also use it in a school setting or a garden, you could always use photographs of things that you don't have in your environment.

The children should not be encouraged to disturb live insects or pick live flowers but if possible to take photos of them when they are found.

The download includes a version with editable text boxes in case you need to alter the text or translate into a different language.
Resource Download Options