5 Garden Snails – Visual Aids / Stick Puppets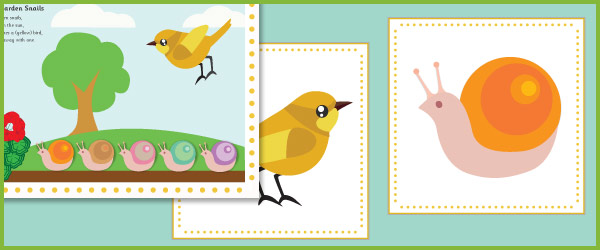 About This Primary Resource
A set of visual aids / stick puppets featuring images relevant to the '5 garden snails' number rhyme. It's a fantastic minibeast related rhyme that is always popular in early years settings and which helps promote core mathematical skills. This resource is ideal to use to bring the song to life.

Features large illustrations of different coloured snails and birds as well as an illustrated A4 poster with the words of the song.

The images could be cut out with their borders and used as flash cards or you could cut around each one and use as stick puppets.
Resource Download Options