Sport Relief 2016: Shimmy With Timmy Activity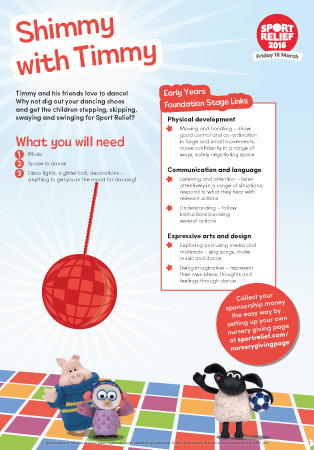 About This Primary Resource
This download gives ideas on how to organise a Timmy themed party or sponsored dance-athon as part of your Sport-Relief fundraising efforts.

The download also includes an invitation to a dance template that could be used to invite parents, grandparents and carers to the party.

Download by clicking the 'Download free zip' link below.
Resource Download Options