Red Nose Day 2017 Learning Resources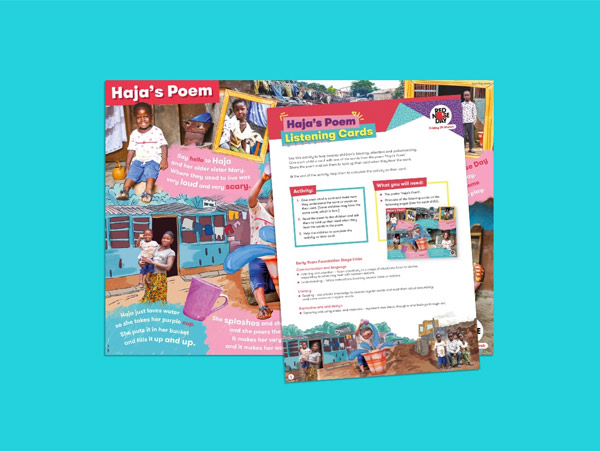 About This Primary Resource
This download includes a collection of Comic Relief activities linked the Early Years Foundation Stage curriculum. They are centred around Haja, a three-year-old girl who lives in Sierra Leone. She and her family used to live on a dangerous rubbish dump but, thanks to Red Nose Day, they now have a new home. The download includes:
- Haja's poem poster and listening cards
- Haja and Me Photo Cards,
- Haja's Home Activity
- Playing with Water Activity - A party invite and sponsorship form to support your fundraising initiatives.
To download, click the 'Download Free Zip' text link underneath 'Resource Download Options' below
.
To find out more about Comic Relief's Red Nose Day and to order a free Nursery Activity Pack visit:
www.rednoseday.com/schools
Resource Download Options