Monkey Babies Visual Aids / Stick puppets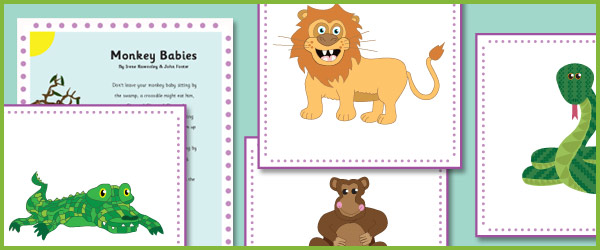 About This Primary Resource
A set of visual aids / stick puppets featuring images relevant to the 'monkey babies' early years number rhyme. It's a really funny rhyme, that is perhaps not that well known but children really respond well to it, and it's very good for promoting basic mathematical development.

Features large images of a monkey, banana, lion and snake as well as an illustrated A4 poster with the words of the poem.

The images could be cut out with their borders and used as flash cards or you could cut around each illustration and attach to a stick and use as a stick puppet to bring the rhyme to life.
Resource Download Options