Measuring Worksheets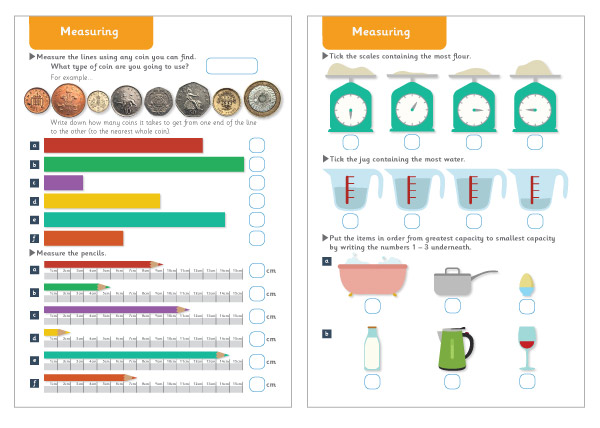 About This Primary Resource
A set of worksheets designed to test pupils' ability to measure and estimate different lengths and volumes. In particular it asks pupils to:
- Write down how many coins it takes to get from one end of a series of lines to the other.
- Measure the different size pencils.
- Tick the scales containing the most flour.
- Tick the jug containing the most water.
- Put certain items in order from greatest capacity to smallest capacity by writing the numbers 1,2 or 3 underneath.

This resource contains 2 pages.
Resource Download Options