Engage and Accelerate: Reading resources for KS1 and KS2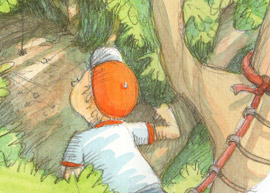 It's hard to find a one stop solution which will help children really take off with their reading. This is especially true if you are looking at resources for early KS2 where many children will be aware that they are 'not very good at reading.' They see it as a chore and it is vital to find high interest books with attractive designs so I was interested to receive a bundle of books from Engage Literacy.
The scheme starts with Wonder Words.  This teaches children their first 100+ high-frequency words via 24 stories that make full use of repetition and rhythm.  This is followed by a ladder of 112 books which provide a carefully structured graduated approach to reading. Inside the front cover is the key information – the number of words, the curriculum relevance, new high frequency words and words which are being consolidated, plus the phonological components covered and 'link texts' in the series which cover some of the same themes and vocabulary.
The teaching guide is excellent with additional ideas and strategies for making the best use of the book to consolidate learning.  In fact, you could adapt some of its ideas for books you already have in class.
I was especially interested in reviewing the scheme for children who get stuck as they are coming up to the end of KS1 so I focused on the green and orange bands. At each level there is a fiction and related non-fiction book, so the Secret Tree House pairs with How to make a Secret Playhouse and the story Dress Up Day links to Circus Tricks. Children who don't like reading but do like knowing about things or being physically active will find much in the series to capture their interest. The illustrations are bright and very clear and the picture glossary in the back will be a boon for EAL pupils and help them learn new vocabulary and understand the context better.
Schools that are using the scheme report good results and Engage Literacy is an excellent resource to help children enjoy reading and make good progress.
This article was written by Sal McKeown: a freelance journalist with a particular interest in special needs www.sallymckeown.co.uk.