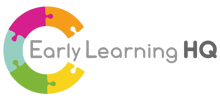 Popular in Stories & Traditional Tales
Featured Articles

Marianne, Hackney
I am new to EYFS and all the planning documents on this site have been really helpful, especially all the templates.

Karen, Edinburgh
All of the story resources have been put to good use in our library corner, especially during World Book Day. Keep up the good work!

Jackie, Sunderland
As an NQT this site has been a lifesaver. The resources have saved me loads of time and the forest school activities have been particularly useful. Thanks!

Mo, Bristol
I really enjoy putting together eye-catching displays in my classroom and ELHQ always has lots of colourful and engaging material to choose from.

Michael, South Wales
The bright colours and clear images are brilliant for my SEN pupils. For a lot of the children routines are really important, so the visual timetable in particular has been a big hit.