Superhero Maths Game: All About 10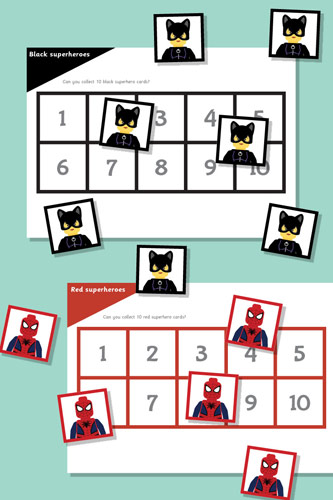 About This Primary Resource
A printable game designed to help pupils develop an awareness of the different ways that the number ten can be formulated. The aim of the game is to collect 10 superhero cards of the same colour by spinning the spinner provided in the download. To complete the game the player must spin a combination of numbers that totals exactly 10. During the game you could ask questions such as: "You have x number of cards - how many more do you need to make 10?"

This game can be adapted to suit a variety of learning intentions and different ages and stages. It can be played without the boards as a simple snap or pairs game to teach the youngest children vocabulary and early counting skills.

We also have versions on our site where the objective is to collect either 6 or 8 cards.
Resource Download Options