Number Bonds to 20 Worksheet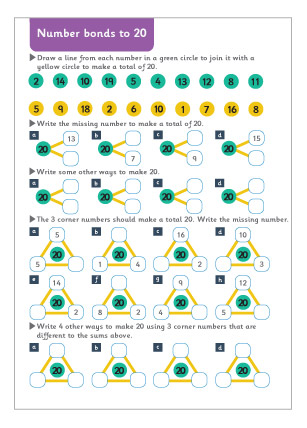 About This Primary Resource
This is a maths worksheet designed to test pupils' knowledge of the different ways that the number 20 can be formulated.
In particular it asks pupils to:
- Draw a line from each number in a green circle to join it with a yellow circle to make a total of 20.
- Write the missing numbers to make a total of 20.

This resource consists of 1 page.
Resource Download Options