Teaching children to code with Code Kingdoms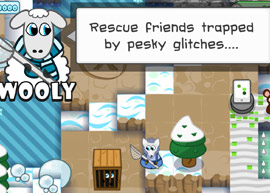 Coding has been a big feature of this school year but while many teachers are getting to grips with Scratch and buying in resources and lesson plans to support the less confident teachers, some are taking their first steps with Java Script.
Snowsfields Primary School in Bermondsey has been an early adopter. The school won a good practice ICT award from Southwark and has a dedicated IT and Computer Science leader who can promote change and support other staff.
'We were using Scratch well before it became a popular tool for coding,' said assistant head Zohra Benotmane. 'We were using it back in 2004 in an after-school computing club for girls.'
Last September Snowsfields took the decision to adopt Code Kingdoms which teaches computer science to children by getting them to build and share game worlds with their friends. Code Kingdoms has partnered with the BBC on the MakeItDigital campaign and with Teach First to train primary teachers in using Code Kingdoms to teach the Computing National Curriculum.
One very attractive feature of Code Kingdoms is that it is free and because it runs on any operating system or device it can be accessed at home as well. This means that children can carry on playing and learning essential skills outside the classroom.
Children choose a character and enter a virtual world, taking on the deadly Glitches which try to put bugs into code. Pupils can play on their own or with friends and classmates and develop their skills learning to create new characters or building new levels of the game.
This is what appeals to Zohra Benotmane. 'It is very good for progression,' she said. 'The children start by embedding ready-made code into games and then go on to create their own using JavaScript.'
Code Kingdoms www.codekingdoms.com
This article was written by Sal McKeown: a freelance journalist with a particular interest in special needs www.sallymckeown.co.uk.