Visual Timetable for Home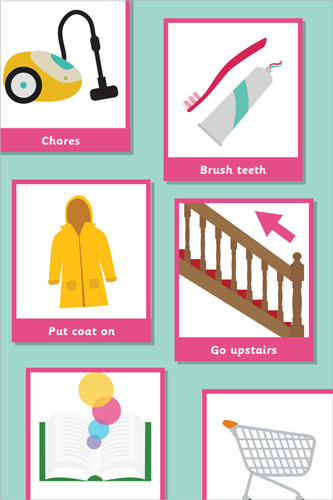 About This Primary Resource
A comprehensive visual timetable for home. It features a variety of cards representing activities that children will be familiar with doing at home.

It consists of 36 pages, with 2 images to a page. It is set out in Microsoft Word with editable text boxes enabling you to give your own tile to each activity or even translate into a different language. It's a great resource to use to help familiarise children with the things they are going to be doing during the day.

You may also be interested in our Editable Visual Timetable, Daily Activity Cards or Daily Outdoor Activity Cards, both of which focus more on activities within a school or early years environment. They are designed in the same format and colour as the visual timetable for home so could be used to supplement this resource if necessary.
Resource Download Options